Is-sajf beda jumejn ilu (viva r-riħa t'għaraq) u wara li spiċċaw l-ligs Ewropej, induru għall-aktar mumenti ta' qtigħ il-qalb (wara l-mumenti tal-aħħar logħba…grazzi Faraoni), dawk tas-suq tat-trasferimenti. Flimkien se nibdew nagħtu ħarsa fuq fuq lejn dawn l-għidud (għandna kemm tridu) b'4,235,983 ismijiet ta' plejers differenti li jissemmew li ġejjin mal-Juventus.
Iva, beda l-Euro 2020 (ma jafux li diġa' qlibna s-sena!) u bdejna bit-tajjeb, għal dawk kollha li jħobbu lit-tim Taljan b'wirjiet konvinċenti. Xi ftit tas-snin ilu konna nużaw it-terminu ItalJuve, għaliex ngħiduha kif inhi, it-tim Taljan kien ikun magħmul minn bażi ta' plejers Juventini…xi darba! Illum, wara ftit tas-snin nimtlew bi plejers barranin, qegħdin naraw interess mid-diriġenza Juventina li terġa' tibda tibni parti mit-tim bi plejers Taljani. Din is-sena, dejjem skont l-għidud (mhix biss kultura Maltija), il-kowċ il-ġdid b'verżjoni aktar teknoloġika, Allegri 2.0, se jkun qiegħed imexxi s-suq tat-trasferimenti. Fi ftit kliem, tawh il-flus u l-qoffa u ġiegħluh imur fi Strada Merkanti jdur u jqalleb qalb l-istickers tal-plejers, jagħżel lil min irid (kontu tagħmluha għall-albums tal-Panini?!?).
Fin-naħa ta' fuq tal-lista nsibu lil Manuele Locatelli, midfielder ta' 23 sena li attwalment jilgħab ma' Sassuolo u mat-tim Nazzjonali Taljan. Trawwem mal-Milan u skurja l-ewwel gowl fis-Serie A propju kontrina…naħseb tiftakruh; jien iva! Il-valur tiegħu joqrob lejn l-€40 Miljun skont Carnevali, id-Direttur Sportiv tas-Sassuolo. Il-Juventus ilhom aktar minn sena jiġru warajh, u llum qegħdin joffru diversi kontro-partiti (qisna bl-istickers tal-Panini!) bi plejers iżgħar li jinteressaw lill-klabb, fosthom Rovella (jekk il-Genoa jaċċettaw li jagħtuh sena qabel il-ftehim b'self mingħand il-Juventus), Dragusin (jaf jidħol f'part-exchange ma' Rovella b'self), Fagioli jew Frabotta, fost oħrajn.
Wara sena li telaqna, Miralem Pjanic li għandu 31 sena, jaf jerġa' jirritorna f'Turin (mhux vaganza) sabiex jilbes għal darboħra l-flokk Juventin. L-esperjenza ma' Barcelona ma tantx kienet waħda pożittiva. Aktar qatta' ħin fuq il-bank tas-sostituti, jiekol difrejh u jħares 'l hawn u 'l hinn qisu qiegħed fuq l-istejġ tal-linja jistenna li tasal ix-xarabank li jrid. Hu stess qiegħed jagħmel pressjoni sabiex il-Juventus jidħlu għalih. L-unika soluzzjoni hi dik tat-trasferiment b'self għal sena jew sentejn (Morata style) bi ħlas ta' ftit miljuni b'kumpens. Low-cost…avolja jaqla' €8 Miljuni fis-sena!
Fil-midfield issemma' wkoll ritorn ieħor li żgur iqanqal il-qlub ta' diversi sapporters Juventini, dak ta' Paul Pogba (Pogback?). Wara li ġibnieh b'xejn mingħand Manchester United u bigħejnihulhom għal aktar minn €100 Miljun (deal tas-seklu), issa qiegħed jissemma' li jerġa' jiġi bi tpartit ma' Cristiano Ronaldo (Mendez permitting).
Ronaldo, li għalkemm għandu 36 sena għadu wieħed mill-iktar plejers prominenti fix-xena sportiva, huwa meqjus minn diversi klabbs li kapaċi jħallsu għall-paga tiegħu (€31 Miljun + benefiċċji soċjali). Fost dawn insibu lil Manchester United, kif semmejna, u l-Paris St Germain (PSG), li donnhom l-uniku tim li l-pandemija tal-Covid-19 ma affetwathomx finanzjarjament. It-tpartit imsemmi huwa dak ma' Mauro Icardi, plejer ieħor li ssemma' kemm-il darba ma' Juventus. U hawn tidħol is-saga tal-attakkanti:
Dusan Vlahovic, plejer ta' 21 sena li skurja daqs kemm għandu żmien fil-lig li għadda. Juventus interessati li jiksbuh mingħand Fiorentina bl-istess formula ta' Chiesa, self u obbligu ta' xiri. Il-klabb ta' Firenze jivvaluta lill-plejer €70 Miljun filwaqt li Juventus lesti jonfqu qrib l-€40.
Ousmane Dembele, plejer ta' 24 sena li jilgħab ma' Barcelona. Għandu l-kuntratt li se jiskadi s-sena d-dieħla u jidher li mhuwiex kuntent fi Spanja. Dan il-plejer, li minħabba l-ġirja tiegħu iqabbluh ħafna ma' Bolt, għandu interess minn diversi klabbs. Bir-riskju li jitilfuh b'xejn, Barcelona qegħdin jikkunsidraw offerti għalih (nagħmlu ġabra u nġibuh?).
Gabriel Jesus, il-plejer Brażiljan ta' 24 sena wkoll li jimmilita fil-klabb tas-City (mhux il-Valletta, Manchester). Ma tantx sab spazju fl-istaġun li għadda u ma jidhirx li qiegħed jiġi meqjus daqstant mill-kowċ Guardiola (anki l-Valletta għandhom Gardjola). Attakkant veloċi li jaf jikkombina tajjeb mal-plejers Dybala (fadallu sena kuntratt biss) u Morata (self reġa' ġie mġedded għal sena oħra).
Fost l-attakkanti l-oħra msemmija hemm ukoll Erling Bruut Haaland u Harry Kane, iżda kemm minħabba l-valur tagħhom, kif ukoll minħabba l-paga li jaqilgħu, ma naħsibx li dawn huma plejers li l-Juventus se jħarsu lejhom. Nistgħu noħolmu? U mela le!
Fl-artiklu li jmiss nitkellmu fuq id-difiża, inkella tgħajjew taqraw u jien ma jkollix x'nikteb. Ibgħatu l-kummenti tagħkom fuq dawn il-plejers li semmejna u oħrajn li taħsbu li jistgħu jkunu plejers ta' Juventus. Xejn, xejn, nagħtu ftit għajnuna lil Cherubini sakemm jissetilja ftit.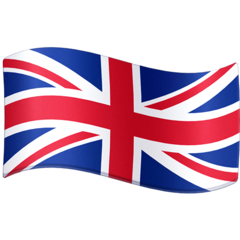 What's on the Market
Summer started (hooray for the smelly sweat) and after the European Leagues ended, we shift to the most tormented time (after the moments of the last game…thanks Faraoni), the transfer market. Together we will take a brief look to the gossiping (take as you like) with 4,235,983 different players that are considered joining Juventus.
Yes, Euro 2020 started (they don't know we're in 2021!) and it started really good for those of you who support the Italian National team with some fabulous performances. A few years back we used to say ItalJuve, as the backbone of the National side was composed of Juventus players…in the past! Today, according to the gossipers (it's not only a Maltese culture), the newly appointed coach with a technological twist, Allegri 2.0, will be managing the transfer market. In poor words, they gave him the money and the bag and let him wander in Merchant Street collecting players' stickers to fill his album, choosing whoever he likes (did you do that in the days for the Panini albums?!?)
On top of the list we find Manuele Locatelli, a 23-year-old midfielder playing with Sassuolo and the National Italian Team. He grew with AC Milan and scored the first ever goal in Serie A against us…I bet you remember it; I do! His value nears the €40 Million according to Carnevali, the Sporting Director of Sassuolo. Juventus have been looking for his services for more than a year now and are offering various players to counter-part (like the Panini stickers!) with youngsters that interest the club, such as Rovella (if Genoa accepts to let him leave a year before the 2-year loan span from Juventus), Dragusin (can be included in Rovella's part-exchange on loan), Fagioli and Frabotta, amongst others.
After a year that he left, Miralem Pjanic who is 31 years old, can return to Turin (not on a holiday) to wear again the Juventus shirt. His experience with Barcelona wasn't the best he could hope for, spending more time on the bench biting his nails and waiting for the next bus to arrive. The player himself is insisting for Juventus to come to his rescue. The only possible solution is of a loan transfer for a year or two (Morata style) with a few millions as a compensation. Low-cost…although he earns €8 a year!
Another return in the midfield that surely brings enthusiasm to Juventus supporters is Paul Pogba (Pogback?). After gaining his services free of charge from Manchester United and selling him back to the same team for more than €100 Million (deal of the century), now he is being mentioned again to return on a part-exchange deal with Cristiano Ronalodo (Mendez permitting).
Ronaldo, that although he's 36 years old he is still one of the best players in the sports panorama, is considered by various clubs that are capable to pay his salary (€31 Million + social benefits). Amongst these clubs we find Manchester United, as we mentioned, and Paris St Germain (PSG), that seem the only club not financially affected by the Covid-19 pandemic. The part-exchange being mentioned is Mauro Icardi, another player on the list of Juventus for long. And here comes the strikers' saga:
Dusan Vlahovic, a 21-year-old player who scored as much as his age in the last Serie A league. Juventus are interested to purchase him from Fiorentina with the same formula used for Chiesa, loan with obligation to buy. The Firenze club want the sum of €70 Million while Juventus are willing to pay around €40 Million.
Ousmane Demeble, a 24-year-old player playing for Barcelona. He has a contract about to expire next year and seems unhappy in Spain. This player, that due to his run he is sometimes compared to Bolt, has a lot of interest from various clubs. With the risk of losing him for free, Barcelona are considering offers for him (should we collect a donation and bring him over?).
Gabriel Jesus, the 24-year-old Brazilian player who plays with the City club (not Valletta, Manchester). He didn't find too much space last year and doesn't seem to be in the good books of coach Guardiola (even Valletta have a Gardjola). A fast striker who can combine well with the players Dybala (only one year left in his contract) and Morata (loan was renewed for another year).
Amongst the strikers there are also Erling Bruut Haaland and Harry Kane, but these due to the high cost of their value, as well as their salary, do not seem the ideal candidates that Juventus are considering. Can we dream? Of course we can!
In my next article we will speak on the defence, as if I continue with this article you will get tired of reading. Send your comment about these players we mentioned and others that you think can join Juventus. At least, we'll offer some valuable help to Cherubini until he settles in his new position.